Ready whenever you need us!
For more than a decade HITEC Luxembourg is developing "Mission Critical" products and solutions. Our products are used for situations where communication, collaboration and real-time situation awareness are critical for people and public safety in some of the world's most difficult places.
Satellite Terminals for Communication
HITEC Luxembourg offers satellite ground terminals for re-establishing communications during both long term and rapid deployment missions.
The HITEC Luxembourg Satellite terminal product range is the ideal solution for rapid response usage on remote sites where immediate broadband internet access is required. Each terminal is a high-performance two-way communications providing bandwidth downlink for data, video and voice transmission. It has a pre-configured network and access control, is light-weight, easily transportable, robust and rapidly deployable.
NOMADIC TERMINAL-SATCOM 3500®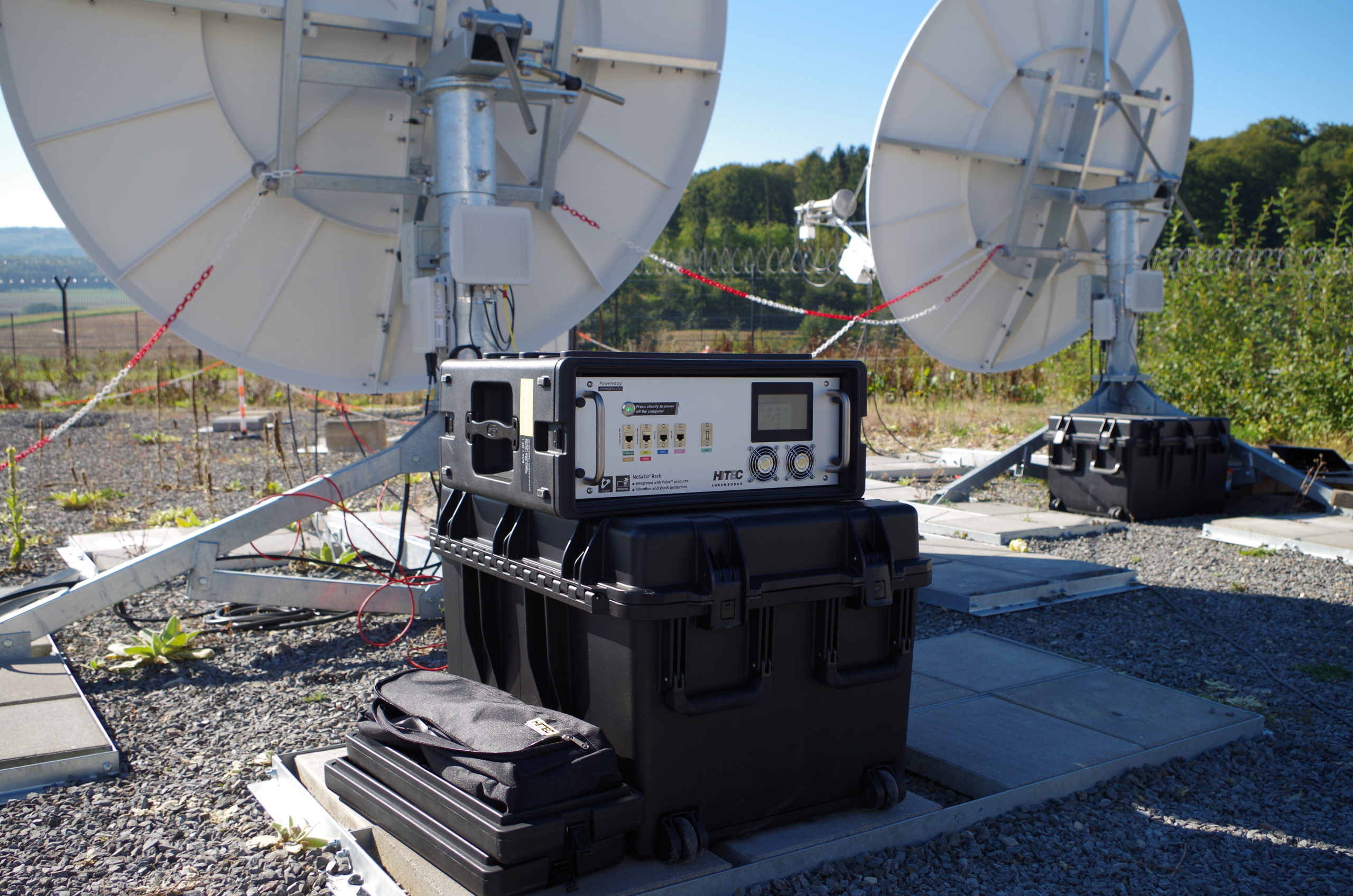 The terminal is pre-configured and offers "out-of-the-box" network, security, quality of services and access control. It has been developed to allow fast and user-friendly on-site installation. The components arranged therein have been selected with focus on reliability and durability. The Nomadic Termninal-Satcom 3500 uses a revolutionary design able to resist shocks and adverse temperature conditions (0-50°C), optimized for transport and shipping.
NOMADIC TERMINAL-SATCOM 1000®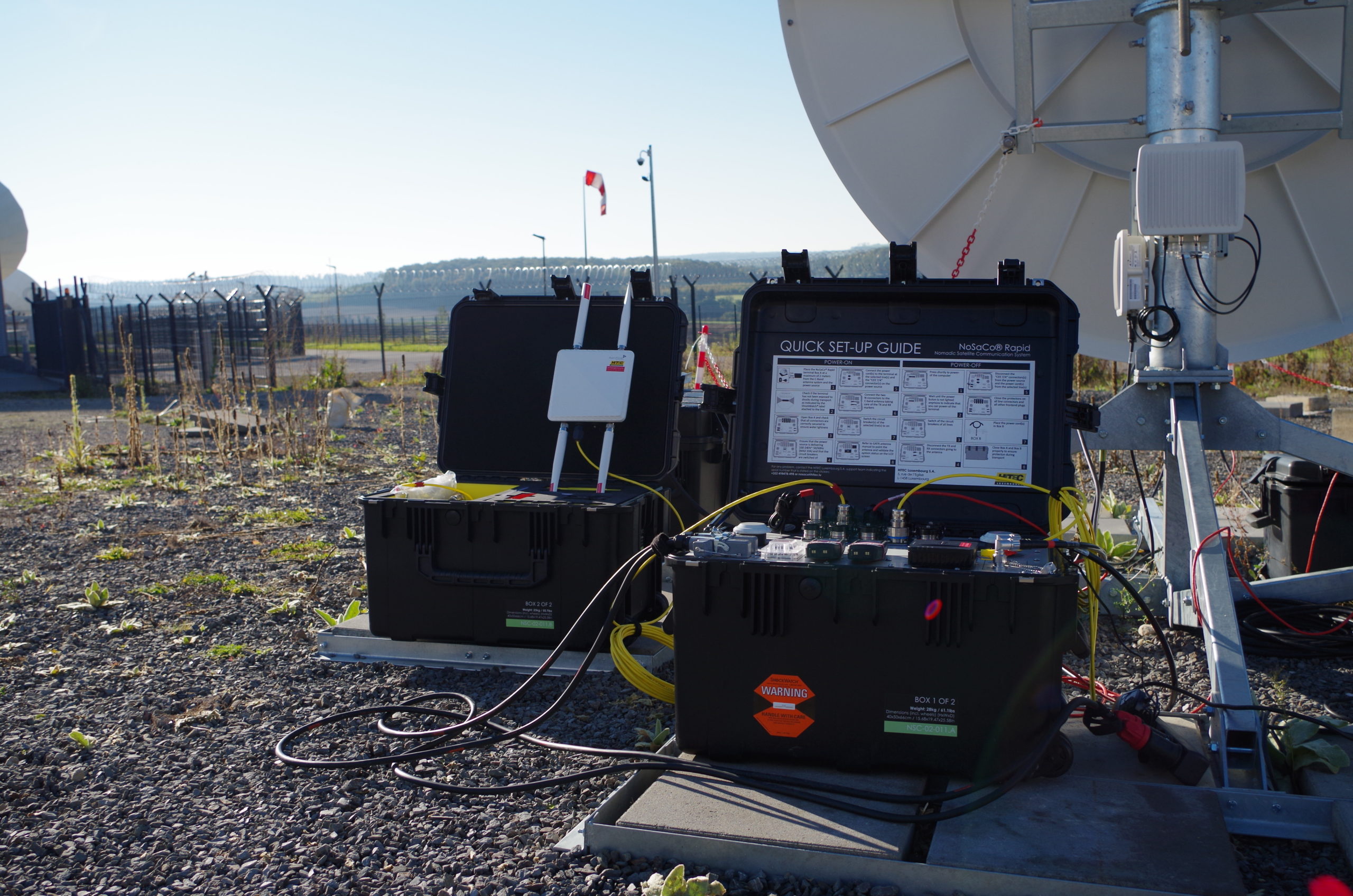 The satellite terminal has been developed for outdoor usage to allow fast and user-friendly installation in adverse conditions. The components have been selected and arranged to survive commercial transport without damage. In case one of the electrical components inside the terminal has been damaged, operation is still possible thanks to the redundancy thereof. Thus, the Nomadic Terminal Satcom 1000 can be considered as the backbone of emergency operations.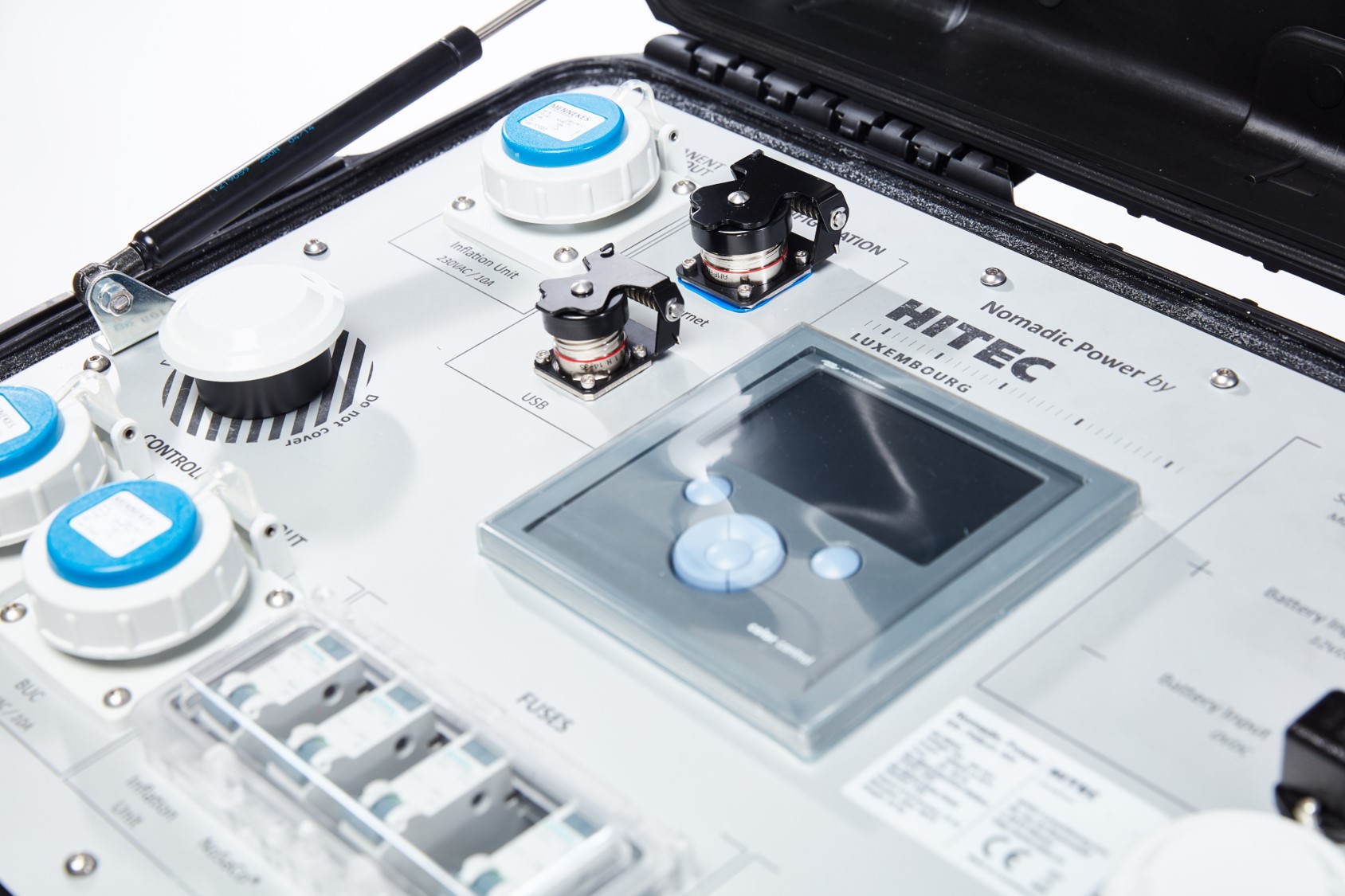 Nomadic Manager for Uninterruptable Power Supply (NM-UPS) is the ideal solution to ensure the continuous power supply for electrical equipment in remote and rough environments or in big scale crisis situations, demanding a reliable uninterruptable power
supply. It supports different power sources: grid power, electrical generators, any car battery type (e.g. 12V gel car batteries)
and solar panels.
HITEC Luxembourg Dynamic Information Sharing Platform (DISP®) software is an efficient and interactive solution to obtain situational awareness and ensure people and resources safety. 
DISP® allows one to:
Remotely coordinate missions and collaborate with users
Organize and manage people and resources
Track and trace different important situational information (GPS devices from numerous manufacturers supported by DISP)
Collect real-time information for coordination purposes
Monitor people movement to ensure safety and security
Report & assess situations
Create alerts
Discover our mission critical activities